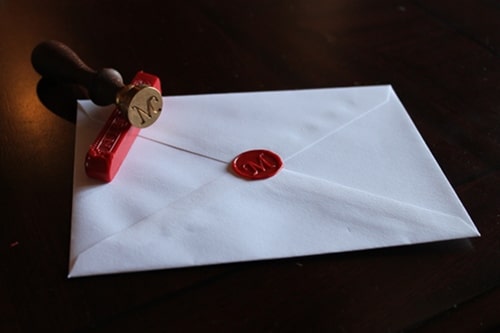 As a child, I was often sent on errands. Initially, I was given a note. Once I had proven trustworthy, I was allowed to speak on behalf of the sender. The scenario would go something like this: Directions would be given outlining what I supposed to retrieve or the message I was supposed to deliver. I would be queried on the content of the message to make sure I could repeat the message without changing its content or intention. The final directive was, "Tell them I sent you. Be certain to use my name."
Jesus began His ministry with the end in the mind. After He gathered His posse, He modeled the Kingdom lifestyle. He went about teaching, healing, performing miracles, influencing religious and governmental leaders, affecting social systems, and serving people. The influence of the Gospel literally affected every sector of society (Matthew 28:18-20; Mark 16:15-20; I Peter 2:9).
One of the most difficult tasks encountered in life is delivering a message in the name of another. Maintaining the tenor of the message "true" to the tone or texture of the sender is a challenge. Messengers have been ridiculed as parrots or yes men or women, endured physical assault and even death delivering their messages. Yet messengers forge ahead knowing the critical nature of their tasks.
Think about it. Messengers are needed. How can we increase the number of messengers influencing societies around the world? Should young men and women be enlisted? Is it considered radicalizing or proselytizing to enlist young men and women? At what age should delegated authority be discussed and released to others?
Delegated authority has been given to establish the Kingdom of God in the earth. Will you carry the message? Will you go in His name and influence every sector of society? Consider these principles:
Live your life according to the principles outlined in Scripture. (Psalm 111:10; Proverbs 1:7)
Be willing to look at "your craft" through the lens of Scripture. How do the principles of the Kingdom of God influence your practices?
Familiarize yourself with others who influence society as messengers.
Ask Jesus to show you in the Scriptures how using His name as a delegated authority can influence society.
Join other messengers and multiply your efforts.
Strategize with others to access untapped resources.
Ask the questions, "What about our progeny? How can I include them?"
Develop relationships with others.
Allow trust to grow. Trust is based on skill and relationship. Trust is NOT given to strangers.
Use the responsibility test to develop skilled messengers. Give feedback.
Follow the principles recorded in the life of Jesus. Those who pass the responsibility test can be given delegated authority.
Go. Tell them Who sent you. Enjoy the journey.
Comments
comments