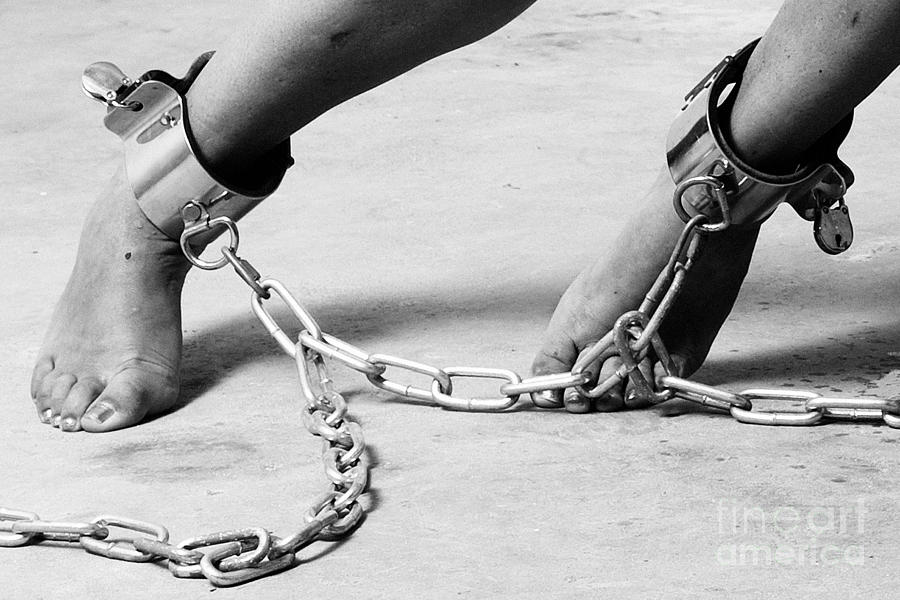 He lived. He died. He rose three days later and ascended into Heaven. Between these major transition events of Jesus's life lived among mankind, significant victories were acquired for Believers then, now, and those to come. As our risen King, Savior, Deliverer, and Redeemer, one of those victories is that Jesus has authorized those in Him to walk in their God-given authority to confront lawlessness and direct others to Him. But what happens when you doubt your authority and right-standing in Christ?
Not understanding your identity in Christ and not walking in your authority prevents you from equipping others in Christ.  While some Believers are fully operating in their authority against Satan, sadly, many Believers still remain shackled. This past Easter and every day as we consider the great victory Christ obtained for us on the cross, if you are shackled, grasp these four "truth keys" to step out of your shackles and walk in your rightful, God-given authority.
1. You Are Saved and Free. Romans 8:1 reminds us that grace is a gift—we don't deserve it, can't earn it. There is no condemnation for those who are in Christ Jesus, because through Christ Jesus, the law of the Spirit of Life, has set you free from the law of sin and death. Ephesians 2:8-9:
For it is by grace you have been saved, through faith—and this is not from yourselves, it is the gift of God–not by works, so that one can boast.
Despite what Satan says, your salvation is secure and your freedom was settled on the cross.
2. Jesus Disarmed Your Enemy and Has Authorized You. A dear family member shared with me what she's heard some distressed Believers tell her: "The devil is doing this and doing that." She informed them they'd forgotten to walk in their authority. Satan is afraid of Believers understanding and moving in their authority. To walk in our authority means we are confident to confront our adversaries. Your hindrance could be doubt, fear, or spiritual laziness. Satan hates authorized Saints. Walk in your full authorization! Too many Saints don't know their role or understand their authorized power to operate.  
Jill Tomlinson, co-founder of Transcend Ministries and author of No More Lies, says in her book,
"Every principality and power that rears its ugly head against you has already been disarmed by Jesus."
As told in Colossians 2:15,
[God] disarmed the principalities and powers that were ranged against us and made a bold display and public example of them, in triumphing over them in Him and in it [the cross]. (Amplified Bible)
3. Keep Moving Forward. The process of authorization is necessary for you to acquire what God has for you. You get authorized in the wilderness so everything is purged and purified away. It's Satan's hope that Saints remain static, diminish in their authority, and decrease rather than increase. God is about expansion and advancing. Keep moving forward, despite the warfare.
4. Assure Yourself Studied in God's Word to Counterfeit Satan's Lies. "Are you in error because you do not know the Scriptures and the power of God?" (Mark 12:24) Believers should be armed with God's Word at all times to counter Satan's continuous onslaught of misinformation. Satan will attempt to fill you with doubts and questions about your calling and right-standing in Christ Jesus. If Satan succeeds in this deception with you, he knows you'll then question the validity of God. He will direct your focus on your mistakes, rather than your calling. You are the righteousness of Christ, covered by His blood.
Christ's victory on the cross enables us to step out of the shackles. Walk in your authorization. God's authorization of you and His decisions about you are flawless.
Comments
comments